Uneven skin tone, delicate skin and susceptibility to redness – here's rosacea-prone skin in a nutshell. A lot can be done to make it better, though. Even extremely problematic skin can look healthily and radiant. It just needs our support. In today's article you'll read about the best of the best anti-redness face serums. Your skin has no one but you so get it the best soother!
Who should go for an anti-redness face serum?
A redness-reduction serum will be a great choice if your skin is delicate, sensitive to external conditions, and you're bothered by dilated capillaries or redness on the face. Some of the below items will prove useful for dry, problematic skins and acne rosacea sufferers. You'll find the info about the purpose of a given product on its packaging for sure.
What should an anti-redness face serum be made from?
A buckeye extract is a favorite of any skin that deals with weak capillaries or redness. It penetrates the skin deeply to seal the blood vessels, strengthen them and keep them from dilating. You should also choose products rich in vitamin C, which is cut out for brightening the face and takes part in synthesis of collagen (one of the ingredients in the vascular walls), and vitamin K which helps alleviate red, irritated skin and broken capillaries. Some vegetable oils like rose or raspberry oil soothe skin and strengthen its barrier.
What shouldn't be included in an anti-redness face serum?
A soothing serum should have a short ingredient list featuring valuable substances. The longer the list, the higher the risk of skin not getting along with some component. Firstly, be sure you avoid ethyl alcohol, detergents such as SLS/SLES, essential oils, parabens and synthetic fragrances. In the case of anti-redness face serums, natural is always better.
Best of the Best Redness-Control Face Serums – TOP 6 PRODUCTS RANKING
1. NANOIL, ANTI-REDNESS FACE SERUM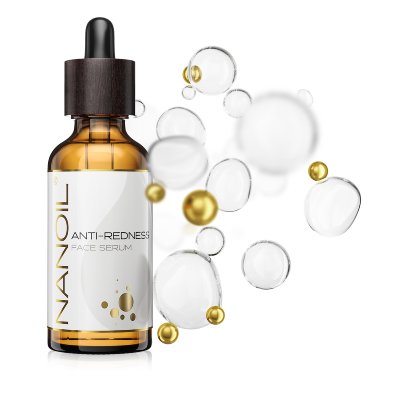 Nanoil takes the top of another ranking. Their latest anti-redness serum proves to be as effective as the well-known vitamin C face serum. The ingredient list is short but has enough room for essential active components. A buckeye extract is the most powerful. The added extracts from linden, cypress and Punarnava plant ideally complement it and additionally soothe irritated skin, delay the aging process and remove hyperpigmentation. The Nanoil Serum also contains moisturizing propanediol and lecithin which improve the skin's elasticity and firmness. The product has a light consistency and sinks in quickly. Nanoil is makeup-friendly, and can be used even twice a day. We must bring up the size too because the bottle holds 50 milliliters, which is rare for serum. Nanoil Anti-Redness is vegan-friendly and works great for sensitive, easily-irritated skin.
For more information visit www.nanoil.us
2. MEDIK8, CALMWISE SERUM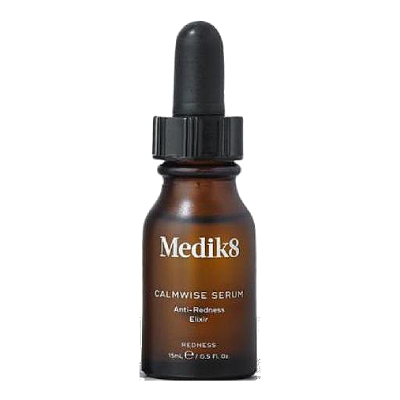 The Medik8 Calmwise Serum is dedicated to those fighting with broken capillaries and acne rosacea. We love this formula! It's clean and free of any parabens or alcohol. Instead, it contains a patented ingredient, teprenone, which effectively reduces redness even by 30% (that's what the manufacturer says). Sage extract is another powerful component which soothes inflamed skin, prevents damage and has an antibacterial effect. The serum has a smooth texture and sinks in well. It's suitable under make-up too. It should be applied topically, which is great considering a very small volume (15 ml). The serum is vegan-friendly.
3. DIOR, CAPTURE YOUTH REDNESS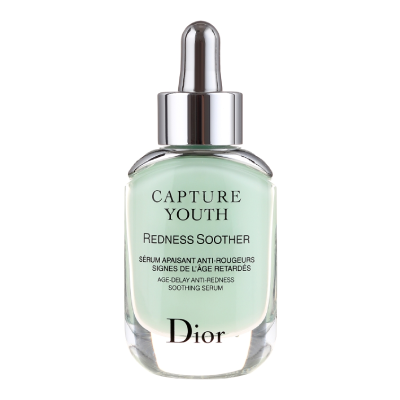 A serum by Dior has a color that temps and a price that scares away… But if the steep price isn't discouraging for you, then we definitely recommend it. Even 79% of the INCI is of natural origin, including cotton peptides and antioxidant-rich iris extract. It also contains two types of vitamin E which prevent further dilation of capillaries. Titanium dioxide is an unusual ingredient which fully protects the skin against sun damage. Once you apply the serum, the blue color fades and the product sinks in, without leaving any residue. The manufacturer recommends pairing the serum with a cream from the same line (they can be mixed before application).
4. PHARMACERIS N C, CAPILIX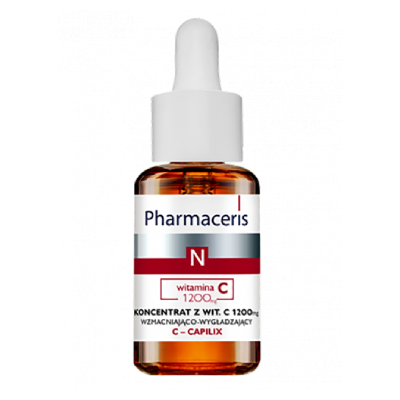 This serum isn't made only for treating broken capillaries. It also works well on tired-looking, easily-irritated skin which tends to redden. The formula is simple and natural without unnecessary additives. It contains soy, corn and avocado oils which are high in vitamin E and deeply nourish the skin, reduce redness and strengthen the skin's barrier. A special type of vitamin C is added to delay skin aging, add smoothness, but mostly to make the face less sensitive. A low price is an asset for sure (it's the cheapest in our ranking) while the bad side is the serum takes long to sink in. It's best to use it during the evening beauty routine.
5. BIOLONIQUE RECHERCHE, SERUM ERYTHROS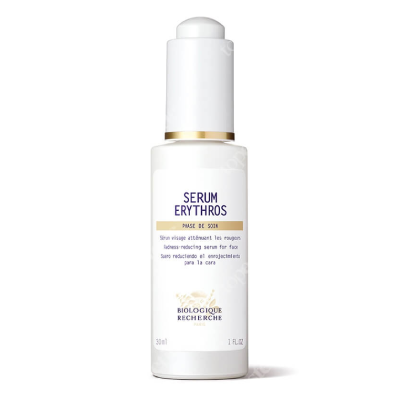 It's another serum that will work out well on rosacea-prone skin. It makes spider veins less noticeable as well as prevents the occurrence of new ones. Red algae extract, arnica extract and cypress extract work together to block the redness and even out the skin tone, while plant acids keep capillaries from dilating. Once you apply the serum, the face feels relieved, which is due to white tea. It can be used topically or all over the face. The serum is easy to spread and well absorbed. It should be used twice a day. The effects take several weeks to appear; the manufacturer mentions a full treatment lasts for three months.
6. BEAUTE PACIFIQUE, SUBMERSIVE SERUM PARADOXE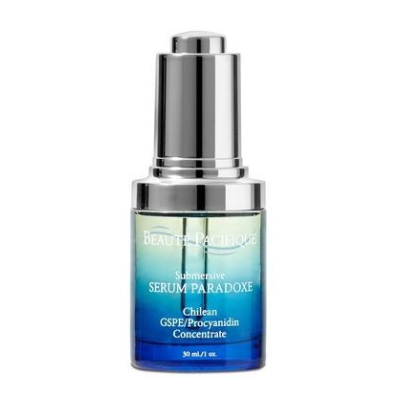 The Beaute Pacifique Serum is a perfect pick for mature skin which is bothered by spider veins. It focuses on delaying the aging process and smoothing visible wrinkles. Beyond that, it strengthens weak capillaries and makes them less visible on the face. The serum contains just a few ingredients but they work wonders and complement each other ideally. It's rich in various types of vitamin E, but procyanidins and resveratrol are the most important. They inhibit aging of the skin, seal the blood vessels, and prevent new wrinkles and spider veins. Just two drops are enough to cover the face. It's good news because the serum comes in a small vial. Some users say the serum absorbs slowly and leaves greasy marks that don't fade.