Want to achieve the fresh-out-of-a-beauty salon laminated brow look without spending a fortune on pricey treatments that need to be repeated regularly? What if you could become your own brow professional without leaving home? DIY brow lamination at home is for you – it's possible with Nanobrow Lamination Kit! Reach for a kit for brow lift and lamination and think what you could do with all the money you've saved!
Nanobrow Lamination Kit is a professional brow lift and lamination kit that allows you to style your eyebrows by yourself exactly the way you want. The effects are long-lasting and you instantly gain the confidence that you always look flawless, even if you have no idea about how to laminate eyebrows at home!
At-home brow lamination can easily become your best method of styling your eyebrows!
Who was brow lamination with Nanobrow Lamination Kit created for?
The kit from Nanobrow was created with every brow type in mind. Whether your arches are sparse or thick but, for example, stick out in all directions, Nanobrow Lamination Kit can help you get them in order.
Nanobrow Lamination Kit was created for both home use and professional beauty salons. This practical kit always works perfectly and provides every woman with perfect eyebrows.
The eyebrows become beautifully brushed up and shaped and there will be no need for touch-ups for up to 6 weeks. Best of all, the kit itself lasts for up to 10 uses, ensuring the cost of one eyebrow lamination at home is really low. Your eyebrows start to look thicker, more voluminous, and full of shine – exactly how you dreamed of!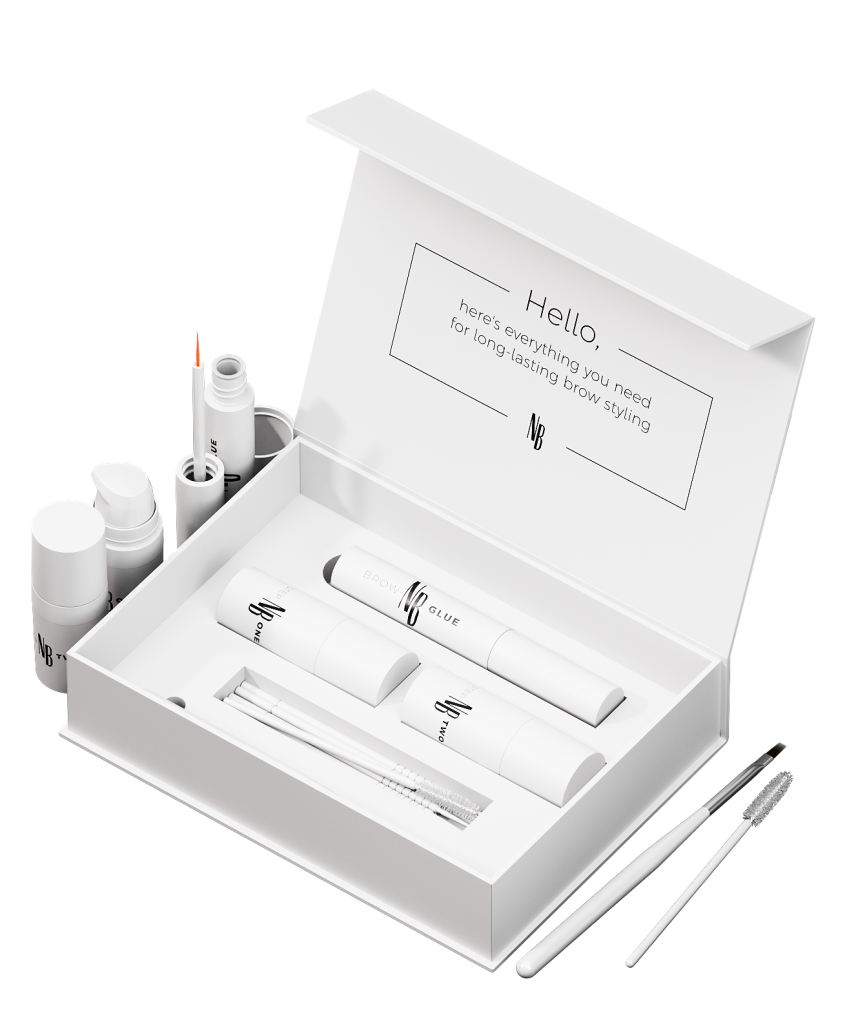 How to use Nanobrow Lamination Kit?
Nanobrow Lamination Kit contains skin-safe formulas and convenient applicators to ensure every woman can feel like an expert. Laminating eyebrows at home becomes easy from the first use with a good brow lift kit!
Wondering how to laminate your eyebrows step by step with Nanobrow Lamination Kit? Check out our tips below, which are sure to make it easier for you to perform eyebrow lamination at home!
Thoroughly wash away your makeup and cleanse your eyebrows with an oil-free makeup remover.
Apply the brow glue using the applicator and leave it on for 25-50 seconds.
Apply the lifting product with the brush included in the kit. Apply it on the inner brow, focusing on shaping brow hairs as you want.
Leave on for 5-8 minutes and then remove with a dry cotton pad.
Using a brush, apply a bit of product from the Step 2 labeled bottle, making sure you go in the right direction. Leave it on for another 5-8 minutes and then remove it with a damp cotton pad.
Brush your eyebrows with a spoolie.
Done! You have just completed the first of 10 brow lamination treatments at home with Nanobrow's kit!
You brows will look flawless after each lamination treatment!
What does eyebrow lamination with the Nanobrow kit provide?
Eyebrow lamination at home with Nanobrow Lamination Kit helps tame unruly brows. It styles them well i ensures they no longer stick out.Apart from that, the kit ensures long-lasting hold and definition.
Your brows start to look thicker and more voluminous and any unwanted sparse areas become just a memory.
Nanobrow Lamination Kit ensures you can easily laminate your brows at home and achieve the effects you thought were impossible all by yourself!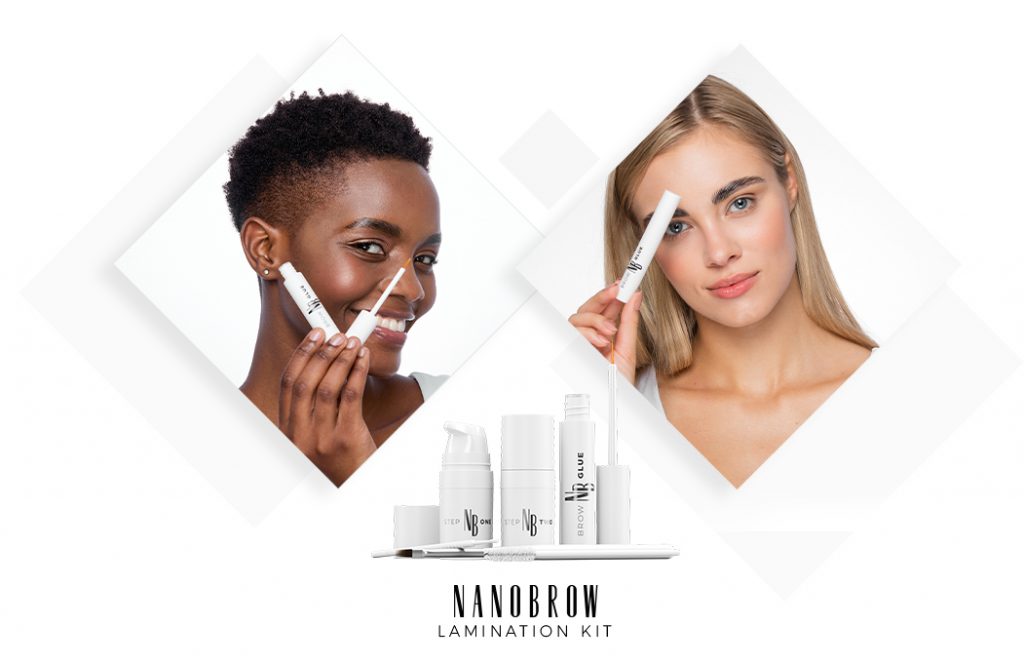 Nanobrow Lamination Kit – a way for effortless brow lamination at home
From now on, whenever you look in the mirror, you won't be able to believe you haven't tried Nanobrow Lamination Kit before. This brow lift kit allows you to perform up to 10 lamination treatments and ensures effects lasting up to 6 weeks and lets you save time and money and gain extra condifence!
Say goodbye to your old brow look and reach for a solution that can completely transform your look!
Go to www.nanobrow.us and start your adventure with an at-home eyebrow lamination!