This Eyebrow Mascara Can Completely Transform Your Brow Makeup – Discover Nanobrow Shape Mascara
"Eyebrows frame your face" – we repeat it like a mantra. Unlike in the 1990s and the first decade of the 21st century, natural, full and thick eyebrows rule the beauty trends nowadays, providing a nonchalant look. However, the question is – how to thicken your eyebrows? You don't need brow lamination, microblading, henna or other cosmetic treatments. All you need is the Nanobrow Shape Mascara. The precise spoolie, which reaches every hair, helps create the most fashionable "fluffy brows". The gentle formula conditions and protects the brow hairs all day long, providing long-lasting brow makeup and a feathery look.
Nanobrow Shape Mascara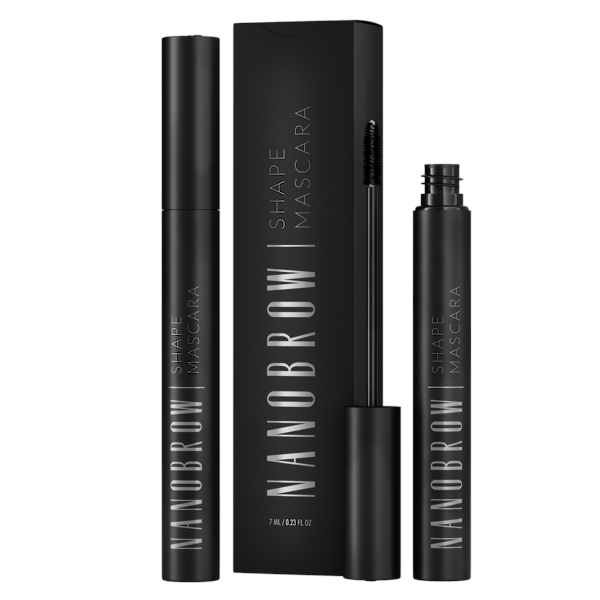 Mascara available in colors:
Professional eyebrow makeup with Nanobrow Shape Mascara
A product that can complete your finished brow makeup, add volume and expressive color – it's Nanobrow Shape Mascara. It is indispensable for both everyday and evening eyebrow styling. The mini spoolie reaches every hair, ensuring precise application. It intensifies the natural shade of your brows and gives them the right shape.
Nanobrow Shape Mascara – benefits
Quick and convenient application.
Natural effect of fuller eyebrows.
Filled in sparse areas.
3 natural shades.
Glossy, lamination-like eyebrows.
Formula safe for the delicate eye area.
Brow hairs held in place all-day.
Precision spoolie highlights the shape your arches.
Styling, brow care and protection in one.
Nanorow brow mascara comes in 3 shades: Light Brown (light brown/dark blonde), Brown (brown/dark brown) and Black (black).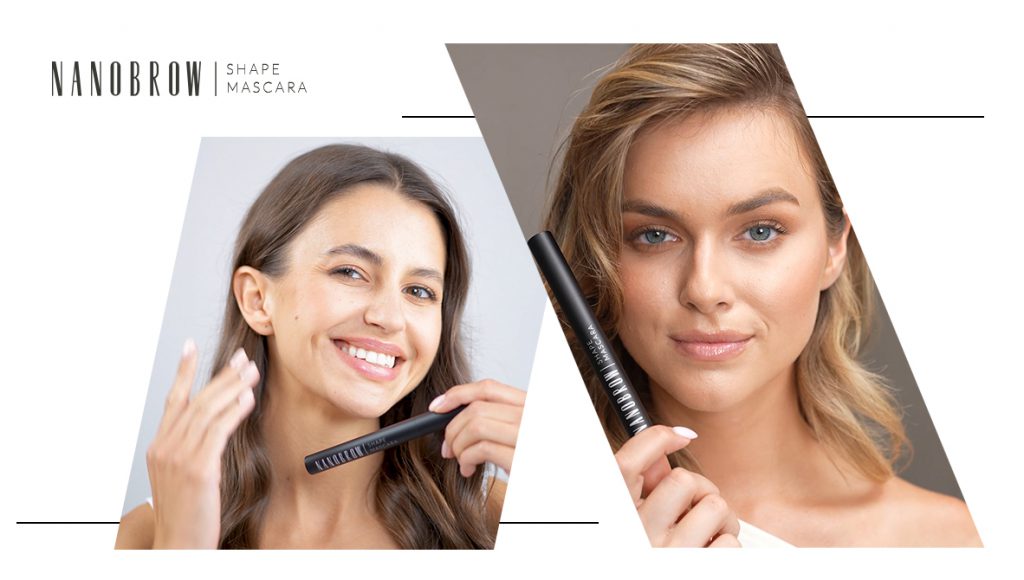 How to define your eyebrows with Nanobrow Shape Mascara?
Every professional makeup artist and brow artist can tell you that eyebrows play the most important role in makeup. Good eyebrow styling brings out your eyes, adds definition to your face and can even optically slim and rejuvenate it.
Step 1. Brush your brow hairs using a spoolie (check out Nanobrow Eyebrow Accessories). This gives them the right shape and additionally removes any foundation residue.
Step 2. Do your brow makeup: use eyebrow pomade, brow powders or pencil, or you leave your eyebrows au-naturel.
Step 3. Find the best shade of Nanobrow Shape Mascara to match your features and, using the mini spoolie, brush your eyebrows at a slight angle, starting from the inner part. To create the trendy "ombre" effect, focus on the outer part of the eyebrow – right at the tail. Be more gentle with the inner edge for a natural effect.
Step 4. Wait for the mascara to set and you're good to go.
---