Brow pomades recently rock the beauty world! No wonder: until now no product has provided so many possibilities in brow makeup. Which pomade should you choose? I bet on Nanobrow Eyebrow Pomade – it's uniquely creamy and velvety, which ensures excellent makeup effects. Get to know it better!
What is the Nanobrow brow pomade?
The soft-as-butter Nanobrow Eyebrow Pomade comes in an elegant jar that facilitates application. Its pleasant, velvety texture allows you to precisely outline and fill in your brows, as well as to create hair-like strokes in sparse areas. From now on, sparse or barely defined eyebrows will no longer be a problem!
Nanobrow Eyebrow Pomade is the way to thick and defined eyebrows, precisely filled in and perfected down to the smallest detail. If you dream of eyebrows like those you see on Instagram – the Nanobrow brow pomade will be the perfect product for you! From now on, you too can have your dream brows: exactly the way you wanted! The soft and malleable Nanobrow pomade makes makeup more pleasant and keeps it in place all day without smudging or touch-ups.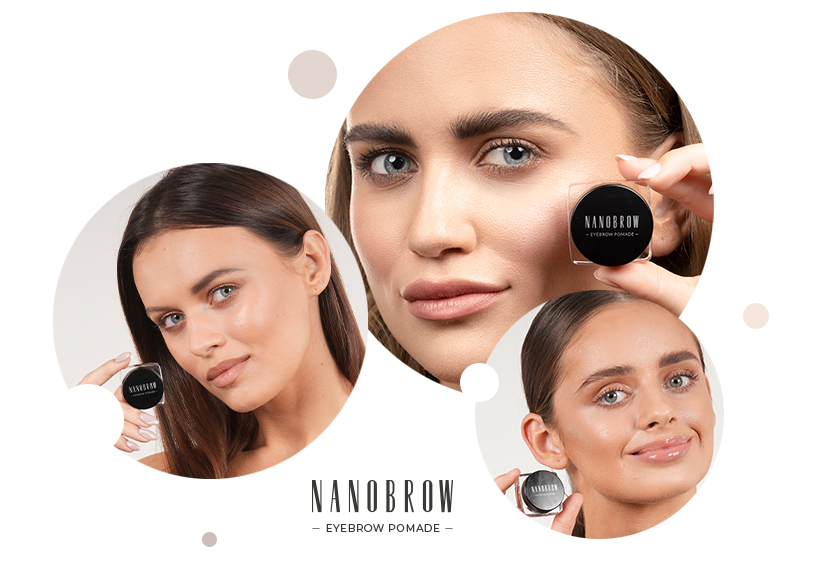 The three beautiful, elegant, and refined shades deliver great effects: eyebrows look very natural, yet flawless.
You can also build up the coverage – from subtle to strong and intense: it all depends on the occasion and your preferences. What kind of brow look do you fancy today? The Nanobrow pomade helps you fulfill your every vision! Do your eyebrows the way you like and make them always look perfect!
How to do your eyebrows with the pomade?
The Nanobrow pomade is available in three shades:
Nanobrow Eyebrow Pomade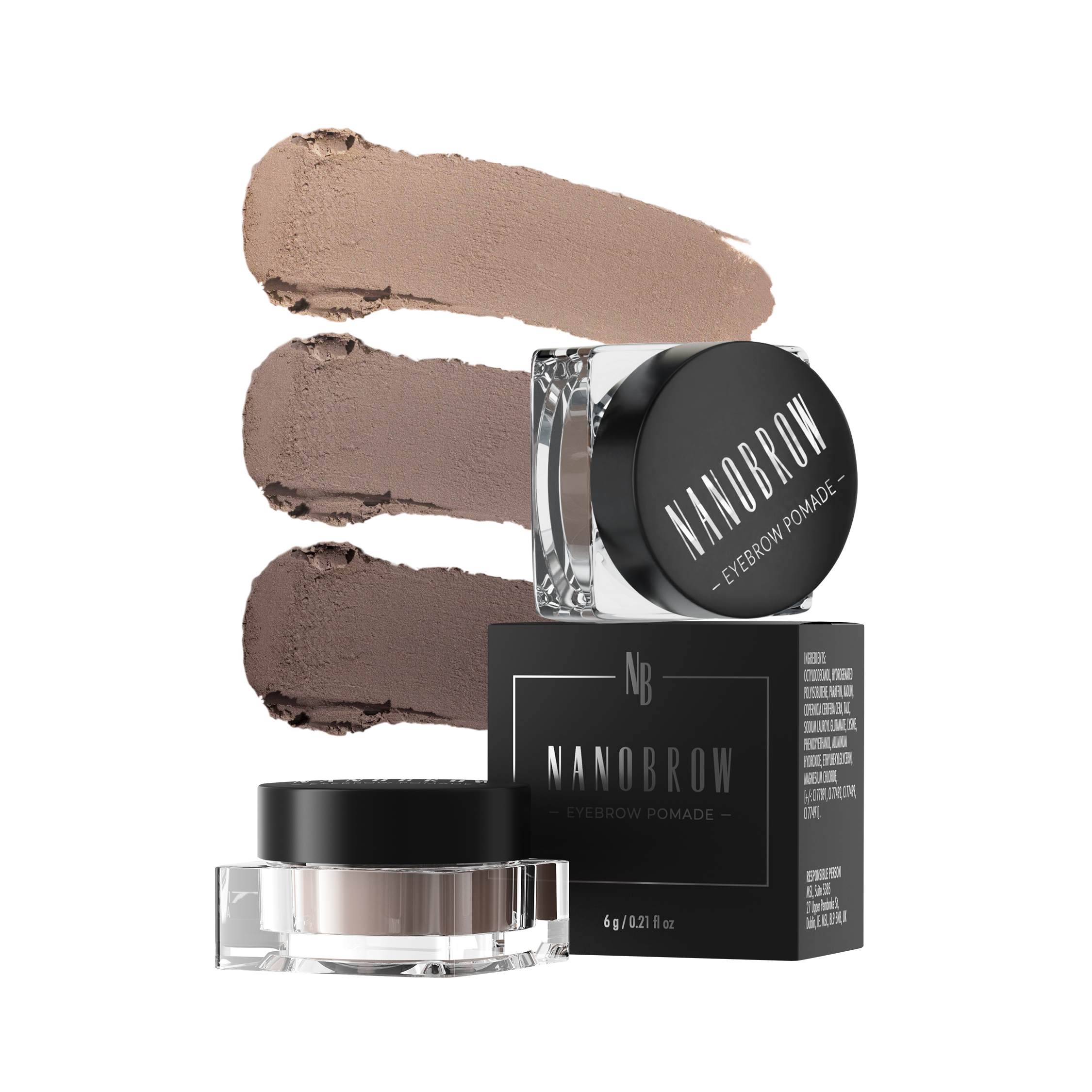 It's available in shades:
You are bound to find the perfect shade to match your features among them! How to use it? It's very easy!
Scoop out a bit of the product onto a brush (also available from Nanobrow) and outline the brow, creating its contour. Focus especially on the bottom brow line, which should be more pronounced.
Gradually fill in your brow with color, slowly building the coverage Make sure to apply more color on the tail.
For a more subtle, daytime look, brush out the excess pomade with a spoolie. Remember that the inner brow edge should be more subtle, so brush it out more in that area.
Where to buy Nanobrow Eyebrow Pomade?
You can buy the Nanobrow brow pomade without leaving home! If you like online shopping, go to www.nanobrow.us. The brand offers a wide range of the most varied top-quality brow makeup products. In addition to the pomade, you can also purchase satin, perfectly pigmented brow powders, a brow pencil, nourishing face and eye makeup, lash and brow serum, and brow styling mascara and gel. Check out the offer today, there's a lot to choose from. What brow look do you fancy today?