5 brow pencils worth the hype. Check our ranking!
Brow pencils allow you to quickly fix the way your eyebrows look. However, it won't be possible unless the product you use is long-wear and precise. How to choose the best one when the beauty market offers so many different options? To make this easy for you, we compiled a ranking of the 5 best brow pencils that enjoy popularity.
Brows should always be accentuated but keep in mind that it should look natural. Exaggerated eyebrows may look rather funny and it's no wonder as they definitely do not look good. Check our ranking and do your brows like a professional makeup artist!
TOP 5 BROW PENCILS WORTH PAYING ATTENTION TO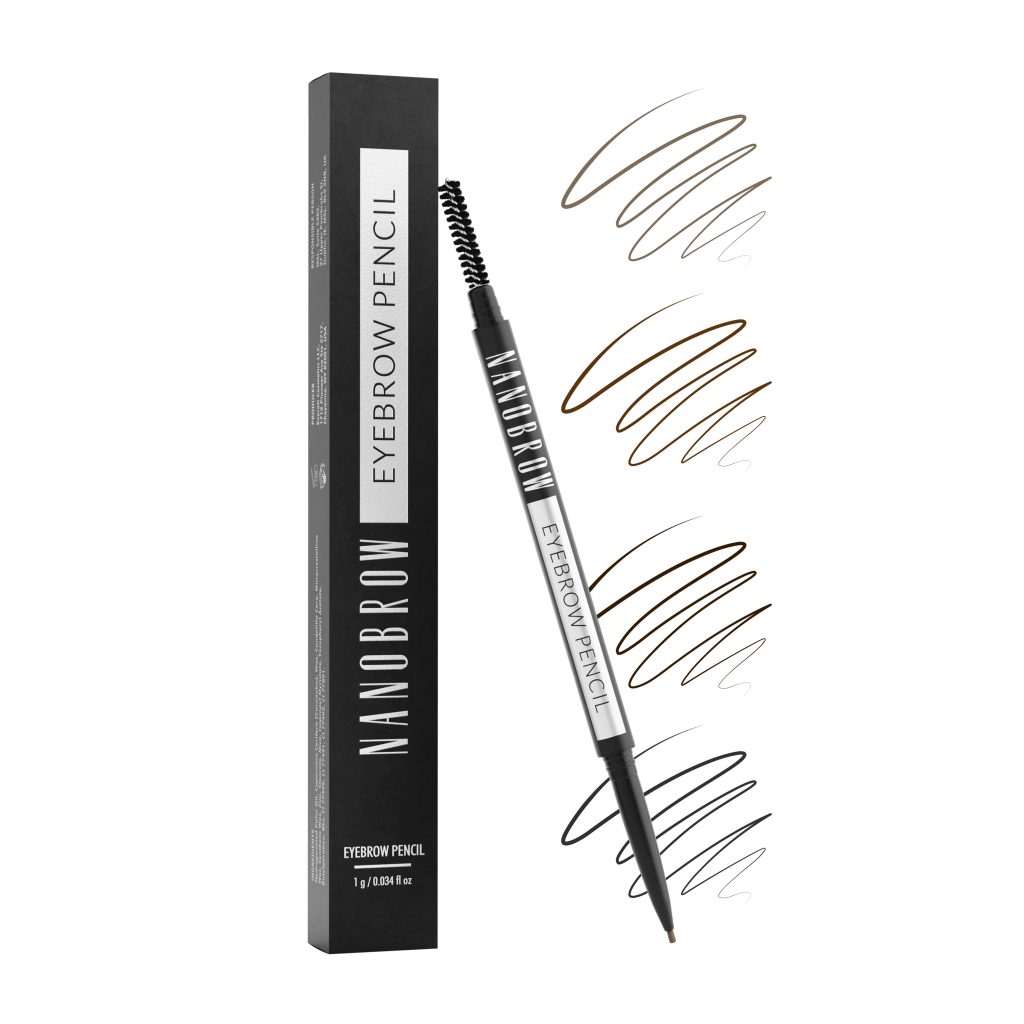 If you value an ultra-fine and precise brow pencil then this one cannot go unnoticed. Nanobrow Eyebrow Pencil is a hit in the beauty industry. This professional brow makeup pencil is extremely long-wear, sturdy and easy to use. Its refined tip is always of the right hardness because it doesn't need to be sharpened. It accentuates all kinds of eyebrows so they always look naturally beautiful. Dream of ideally-mapped eyebrows without a grotesque effect? You couldn't find any better! The perfect hardness of the tip will work in the case of the feathering method, defining lower and upper edges or coating the entire brow with colour. Choose one shade that will astound you, from the four available ones. The velvety formula glides over the skin smoothly, draws additional hairs and fills all unwanted gaps without smudging or coming off throughout the day. The product ensures fabulous makeup and mesmerizing results! Brows perfected to every detail? Sure, it's incredibly easy. Nanobrow Eyebrow Pencil is a highly praised product, appreciated by professional makeup artists. Thought-out colours, precise tip, comfortable application and, of course, spectacular results – all of this can be achieved with this pencil. Learn more www.nanobrow.us
2. Benefit Cosmetics Precisely, My Brow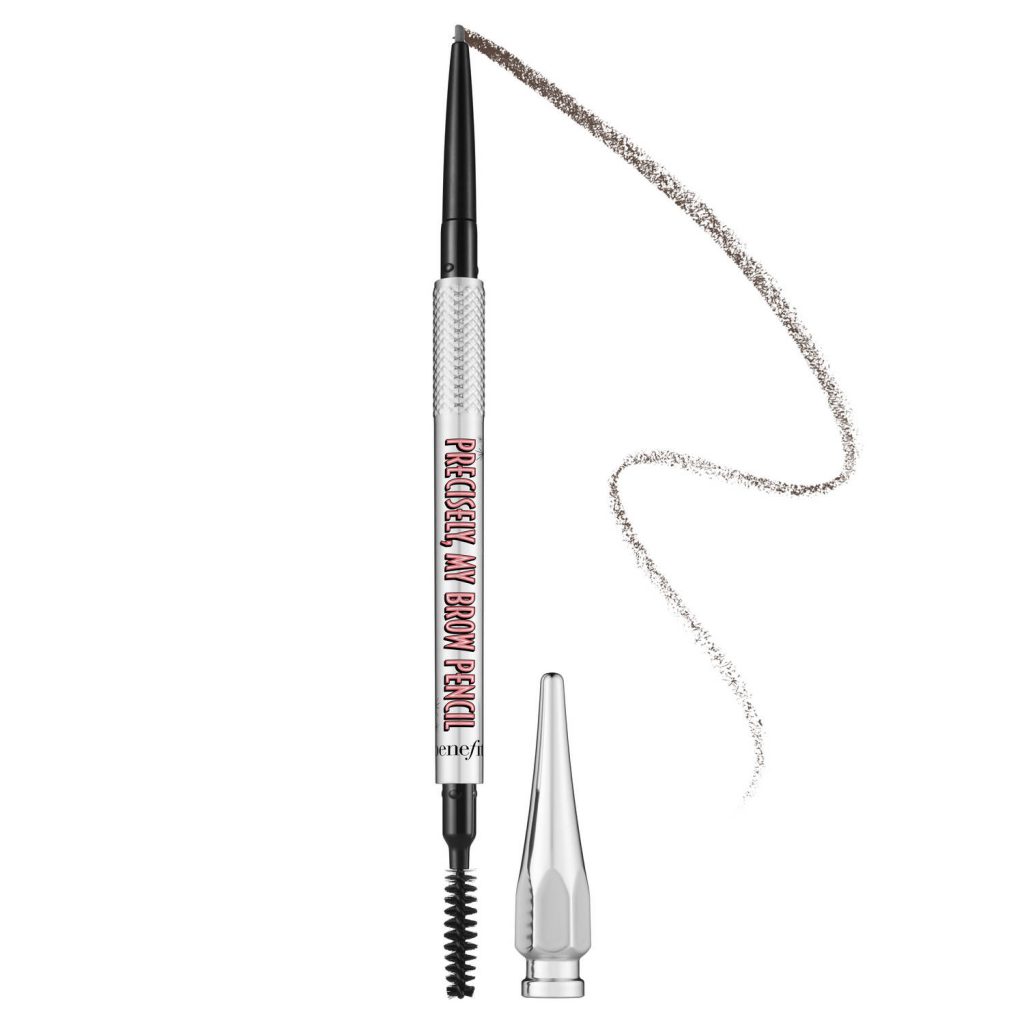 This fantastic automatic brow makeup pencil lets you achieve dreamlike effects. It has a built-in precise spoolie that separates the hairs without difficulty and holds them in place all day long. A few simple movements are enough to camouflage sparse areas and create three-dimensional results. The retractable applicator draws additional super thin lines, mimicking real hairs. You can choose from eight intense colours! There is also a brush dedicated to blending in the set, allowing you to achieve the most natural effect possible. Brow makeup doesn't have to be difficult! Remember that the best eyebrow shape is the one that looks subtle. Draw extra hairs in parts that need it and then define the arches, outlining them along their natural shape. Maximum thick eyebrows in a moment!
3. Huda Beauty #Bomb Brows Microshade Pencil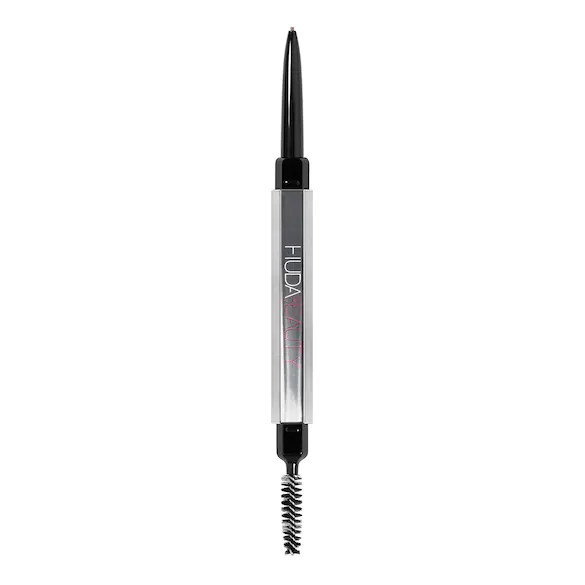 This fine brow pencil has stolen the hearts of many consumers. The always-precise tip is 0.9 mm and can be pulled out from its case. It colours the arches perfectly, accentuates and fills them with one of the beautiful shades, shaping them correctly for the day. Delicately traced lines resemble natural eyebrows. The sturdy spiral brush lets you dose the right amount of pigment, providing a fantastic look for any occasion. The waterproof #Bomb Brows pencil can be purchased in eight colours. Importantly, the product offers brow styling and care in one. Its rich formula is composed of a vitamin E, castor oil and coconut oil blend. This product delivers the effect of permanent makeup!
4. Charlotte Tilbury Brow Cheat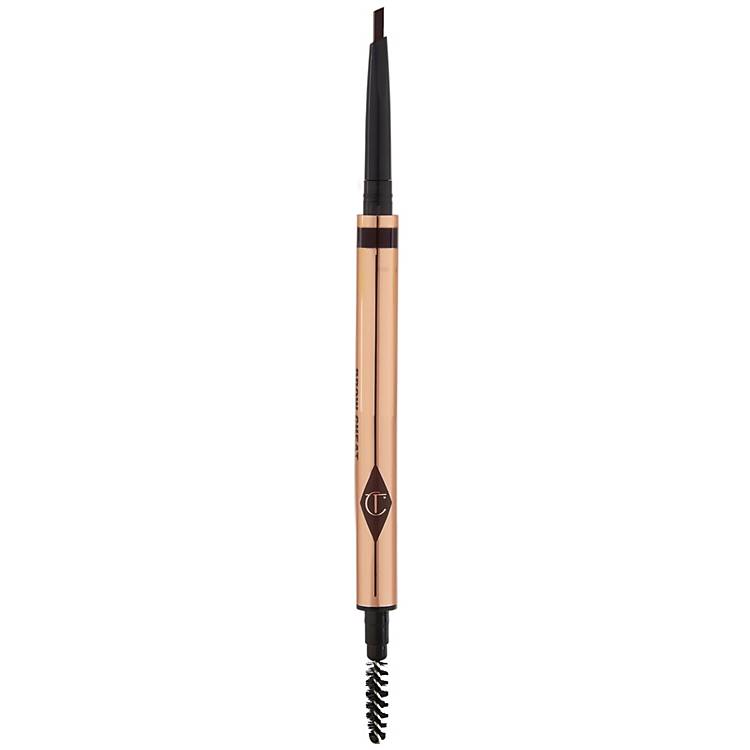 Thick eyebrows straight from a fashion magazine? Easiest thing in the world! This pencil makes perfectly-mapped eyebrows held in place easy to achieve! It's available in eight shades suiting every eyebrow type. Brow Cheat combs excellently and accentuates even very uncooperative arches. The results last all day with no need for touch-ups. This magical product fills in gaps and patches, boosts the natural shine and defines eyebrows nearly effortlessly! Emphasized beauty in just one moment! It's possible thanks to Brow Cheat!
5. Dior Backstage Diorshow Brow Styler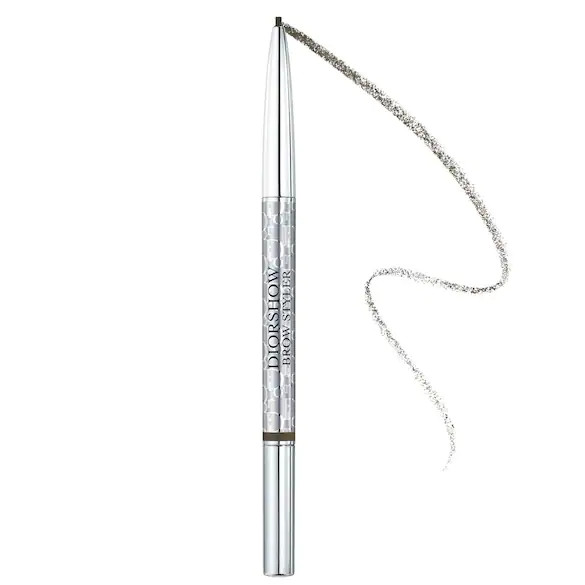 The brow pencil by this iconic brand accentuates the brows with maximum precision. Its retractable, very thin pencil fills them in places that need masking, creating tridimensional effects. It's been created for all kinds of makeup looks – from natural to bold and expressive. It comes in very subtle shades so it will easily match your facial features, creating professional, stylish makeup looks every time you use it. Simply brush your brow hairs upwards to visually emphasize your eyes and then fill the entire brows with gentle strokes. Blend the pencil a little using a refined spoolie. And done! The Dior pencil isn't the cheapest but it's worth investing in.