Retinol serum from Nanoil has taken the cosmetic market by storm and is loved by thousands of women. If you haven't tried it yet, you should give it a go, but first we suggest reading the answers to the most frequently asked questions about Nanoil Retinol Face Serum.
We asked our readers to let us know about the things they would like to know about retinol serums in general as well as a retinol serum from Nanoil. We rounded up the most common questions and summed up the most useful info on Nanoil Retinol Face Serum for all those who are still having second thoughts or have never heard about this product.
Who should start using a retinol serum?
Retinol products are recommended for mature skin and problems like acne, hyperpigmentation or sagging. It will work well when we want to get rid of face lines or get a more even skin tone. The great thing about Nanoil Retinol Face Serum is that – contrary to most retinol products currently available – it can be used on any skin type, even on sensitive and easily-irritated complexions.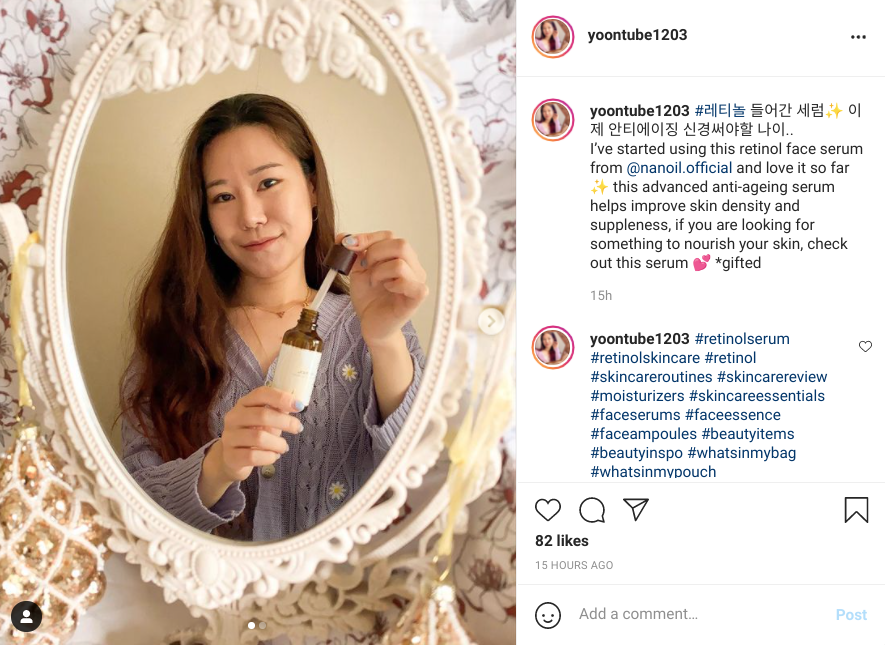 What type of vitamin A derivative does the Nanoil Serum contain?
Nanoil Retinol Face Serum is skin-friendly thanks to the formula abounding in an advanced, thoroughly-tested and highest-rated form of retinol. Because it contains 3% retinol, we can use it at home worry-free.
Does the serum contain any other ingredients?
Yes, it does. Nanoil Retinol Face Serum is rich in an extract from Boerhavia Diffusa, an Asian plant and a strong antioxidant.
Is this serum vegan-friendly?
We love that Nanoil is so straightforward when it comes to the ingredients. We can find the full INCI list on the official site. The serum contains only a few substances while each one has a specific task to fulfil. The formula doesn't hold any animal-derived ingredients or needless parabens, phthalates, etc. Nanoil Retinol Face Serum is cruelty-free.
What does the Nanoil Retinol Face Serum do?
Even though the effect depends on the problems that we are struggling with, we can be sure it will produce the following effects:
less noticeable pigmentation spots.
enhanced anti-acne treatment.
reduced fine lines and wrinkles.
restored elasticity.
even skin tone and healthy shine.
improved face shape.
nourishment, revitalization, protection, younger-looking skin.
Can you count on instant effects?
Nanoil Retinol Face Serum stands out against other vitamin A products because it is absorbed right off, giving a nice feel of freshness and relaxed face. Tight feeling is replaced by perfectly-moisturized skin.
How long do you wait for the effects?
It depends on your skin problems. Do you have just a few pimples or does acne  affect the entire face? Are the dark spots big or small? Are your face lines barely visible or deep? Generally, it takes the serum from 3 to 4 weeks of regular use to bring benefits.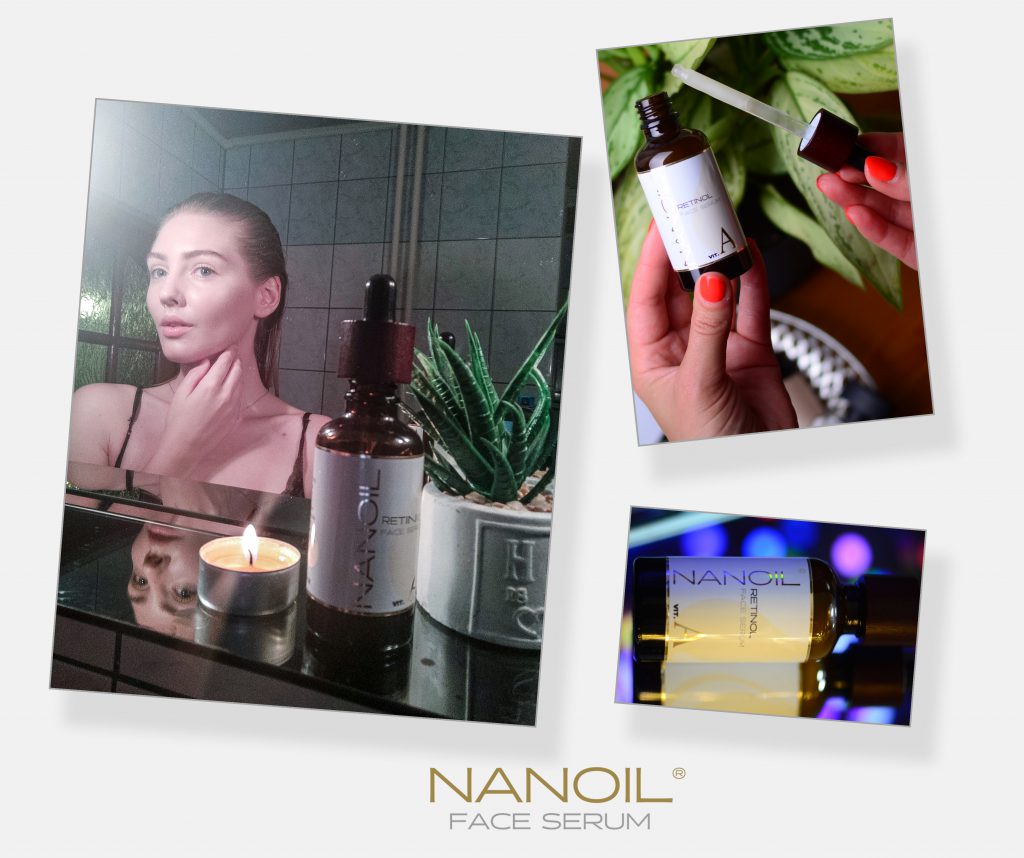 How do you use the Nanoil Retinol Face Serum?
When it comes to usage, it is trouble-free. Nanoil Retinol Face Serum should be used on towel-dried face after removing make-up and cleansing. You rub a few drops between the hand palms and spread them across the face, patting the serum on. Then, you apply a face cream and that's it.
Can you use retinol products in the morning?
It is not recommended to use any retinol product during daytime. Nanoil Retinol Face Serum should also be a part of the nighttime skin care routine because vitamin A may cause photosensitivity.
Where is Nanoil Retinol Face Serum available?
You can find it at some beauty shops and online stores, but also at beauty salons. We suggest the fastest option, that is ordering it directly from the official site www.nanoil.co.uk so you can add some more goodies from Nanoil, for example hair products, to the cart. It really pays because of competitive prices and fast delivery.