Eyebrows do need care and attention, and you shouldn't have any doubts about that. Still, an ordinary and very popular castor oil isn't enough. You should invest in a far better product which has been specially-designed for this purpose. Nanobrow serum, for example. How does it work, what it's made of and how to use it to spot the treatment effects as soon as possible?
All you should know about the eyebrows
What we call eyebrows doesn't only relate to the hairs but also the slightly bumpy bone above the eyes. Did you know that men and young people have thicker brows? Women usually overpluck them or even shave all hairs while eyebrows have an important task to perform, namely, they protect the eyes from water, rain, sweat or blood (in the case of head injuries). That's why it matters a lot to keep them thick, full and strong. You can get the look with Nanobrow serum.
Who is Nanobrow serum best for?
Nanobrow enhancer makes a good choice if you:
have problems with growing longer eyebrows
have lost eyebrows (regardless of the reason)
want to take some rest from eyebrow makeup
have overplucked the eyebrows
think your brows should be darker
Nanobrow serum is dedicated both to men and women, especially those who lost their brows or they think their color is too light and doesn't match the head hair and skin tone.
How does Nanobrow work?
Nanobrow has a conditioning effect on both brows and skin around them. It stimulates growth of eyebrows, delivers all essential nutrients and improves their general condition. The product also aims at volumizing, thickening and darkening eyebrows throughout their length. Thanks to Nanobrow serum, eyebrows will be reinforced as well as resistant to loss and various types of damage. The cosmetic repairs and revitalizes hairs and skin too.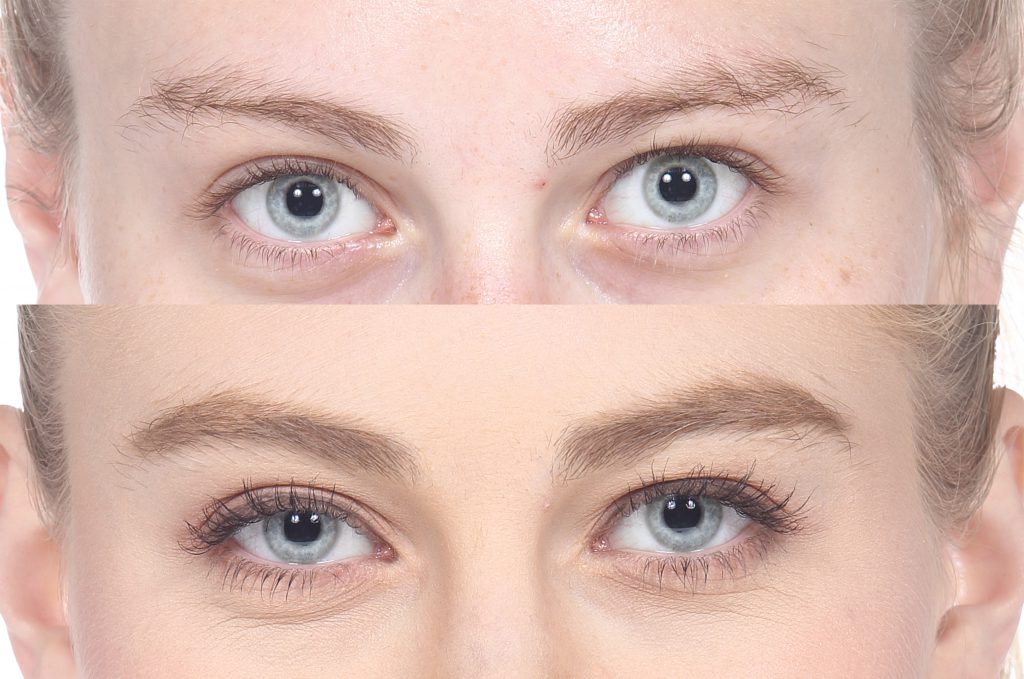 Ingredients in Nanobrow growth serum
The product holds a set of various ingredients stimulating growth, conditioning the skin and keeping this face area in shape. These include:
soy sprout extract which holds back eyebrow loss, strengthening and revitalizing at the same time
wheat sprout extract which rebuilds and nourishes eyebrows, prevents them from drying out and consequently from falling out
ginseng root extract which is filled with vitamins and minerals, has antioxidant effect, revitalizes and delivers oxygen, which translates to stronger and nutrient-rich eyebrows
arginine which is a conditioning ingredient, locking water in epidermis and brows
lactic acid which moisturizes epidermis and transports nutrients deep into skin and brows
panthenol which is responsible for ensuring moisture in skin and brows, keeping water inside
Baikal skullcap extract which has an antioxidant effect, strengthens and protects.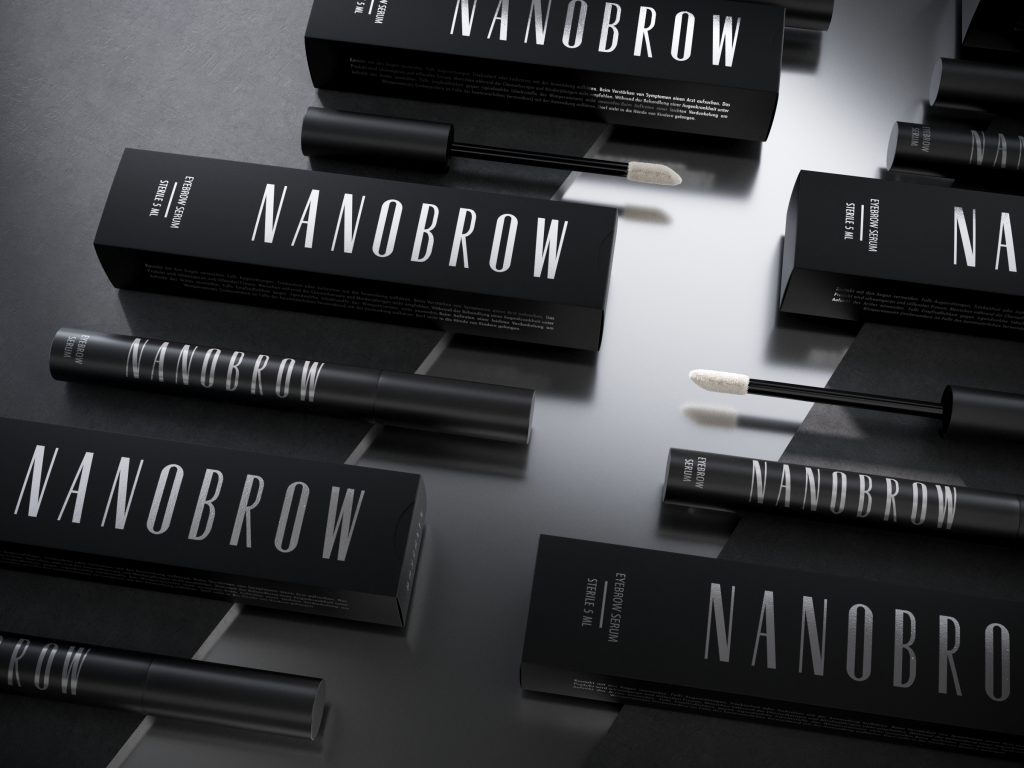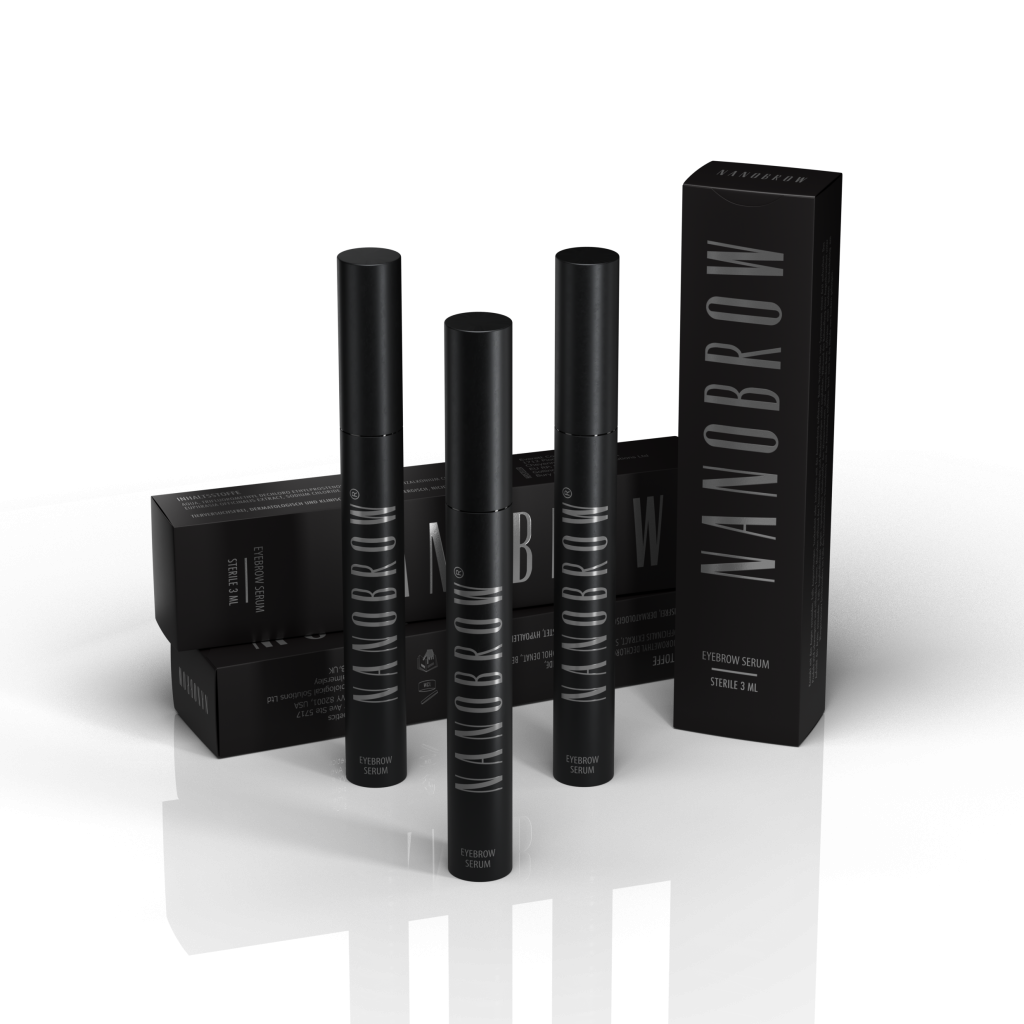 Nanobrow growth serum: step-by-step use
Using Nanobrow is very simple. First thing you do is thoroughly remove eye and face makeup, cleanse and towel-dry the face. Next, use a single brushstroke to smooth the serum over the brow arch: it is instantly absorbed not leaving any stains or clumps. One bottle of Nanobrow has 5 ml which is enough for the full eyebrow growth and conditioning treatment.
What's the price of Nanobrow?
It's similar to other products in this category. Still, hands down, the effectiveness, ingredients and quality are on Nanobrow's side, which makes it a good purchase.
More information: nanobrow.us