Filling in the eyebrows with eyebrow powder is a fast and easy way to define them, especially if you don't like to spend too much time in front of the mirror. You just get some powder on a brush applicator and fill in the brows. You will create trendy brow makeup looks even on the thinnest and most sparse brows. What type of eyebrow powder works best?
➜ Highly pigmented and natural looking at the same time
➜ Smooth, long-lasting powder that doesn't fall on cheeks
➜ With extra nutrients to nurture brow hairs when we wear makeup
… in other words, you need eyebrow powder by Nanobrow!
Eyebrow powder kit, Nanobrow Eyebrow Powder Kit – easy makeup for any occasion!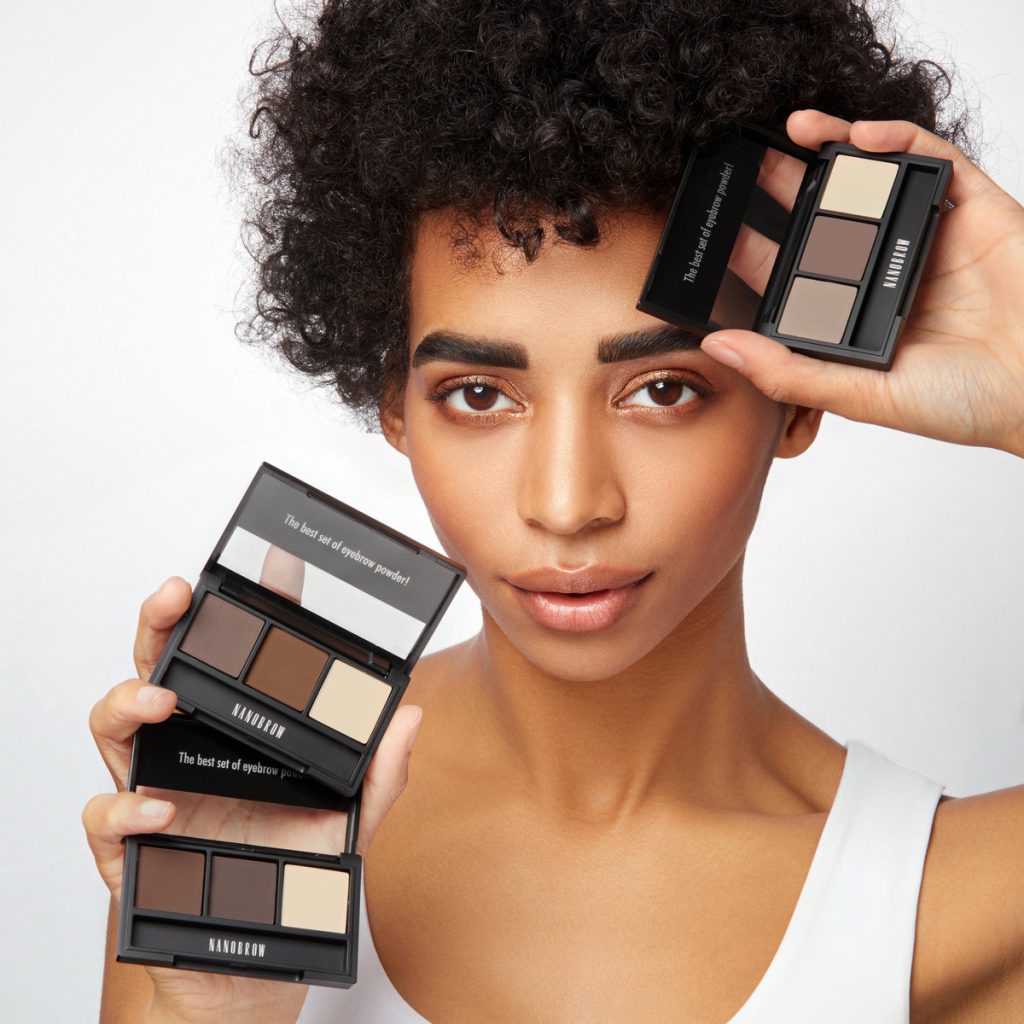 The Nanobrow Eyebrow Powder Kit is an eyebrow powder set and a perfect trio for day and night makeup looks. The two powder shades are great together – darker and lighter one – and there's an extra highlighter that helps create stunning eyebrow makeup for every occasion and in any brow style you want. You can apply the velvet-like, highly-pigmented powders solo or in a combo with other brow products e.g. brow gel or pomade. You can apply the colors separately, mix them or create an ombre effect on brows – a smooth transition of shades (lighter start of a brow, darker center and tail) that adds dimension.
Versatile highlighter, 2-in-1 applicator – what's included in the kit?
Filling in eyebrows with a powder is the easiest way to camouflage all bald spots and give them a deeper color. You can do that using a super-comfortable mini-brush with a sponge end. The flat, angled brush is amazing for drawing precise lines to fill in all gaps while the sponge tip is meant for blending the powders or applying the highlighter under the brow. The multitasking highlighter can also work for brightening the cheekbones, nose tip or Cupid's bow. There's room for the applicator in the brow kit. It's a very convenient travel-size thing that you can take everywhere!
Eyebrow makeup with the eyebrow powder Nanobrow – how to do it?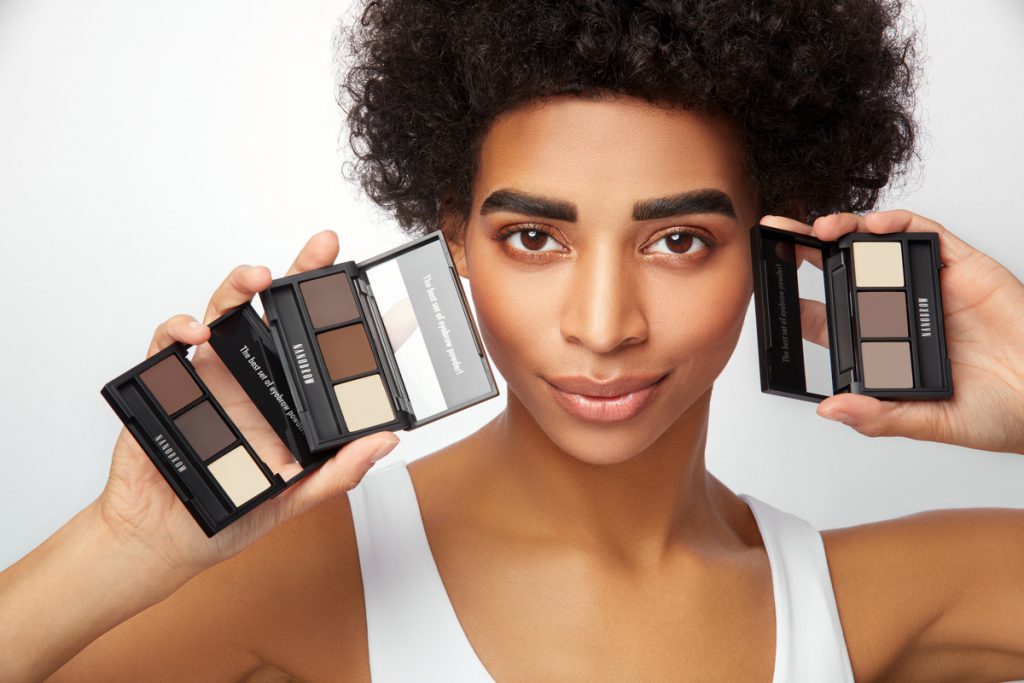 First, brush through your brows with a spoolie – feel free to use a clean mascara brush. Next, use the darker shade from the brow kit to enhance the lower brow line. Use the same powder to define the brow tail. Now fill in your brows using quick upwards strokes so as to create a more fluffy and natural look. Use the lighter shade on the front of the brow to create a smooth transition of hues. Last of all, use the highlighter to brighten the area under the arches. To hold hairs in place all day, brush some clear or tinted brow gel through the brows.
Oil, conditioner, eyebrow serum – take care of your eyebrows before makeup!
Weak, thinning, sparse eyebrows? The hair-conditioning formula with vitamin E, aloe, porcelain clay and avocado oil will help you improve your eyebrows keeping them nourished and hydrated. Also, remember to use natural oil regularly – castor oil or argan oil – and eyebrow serum to keep your hairs healthy, strong and thick.
More at www.nanobrow.us