Although eyes are the mirror of the soul, there's no denying eyebrows are equally important. Perfect eyebrows don't just happen by themselves: they require maintenance, care, shaping, and makeup. When it comes to brow makeup, we suggest that a good eyebrow gel is an absolute must-have in every woman's makeup bag. It can not only shape and style the brows according to the latest trends but also add color and make them look fuller. Which brow gel is the best? Our ranking should help you determine the winner!
What to look for in an eyebrow gel?
◾ The power to shape and set the brows
Each eyebrow gel provides a different type of hold. Most people wish their brows in check but without the stiff finish as it causes discomfort. A good brow gel should provide a strong hold without making the brows stiff.
◾ The applicator
Remember this is the key to perfect brow styling and great makeup, so take a look at the eyebrow gel brush before purchasing it. If you have thick and bushy brows, you'll probably want to choose a product with a larger spoolie that can define them quickly. On the other hand, if you have thin or sparse brows, you should reach for a smaller brush. The perfect wand for all brow types? There can be only one: we recommend a silicone cone-shaped spoolie with precise spacing between the bristles.
◾ Available shades
Transparent brow gels can be applied to natural brows or eyebrows filled in with pomade, powder, or brow pen. But if you wish for extra pigmentation or want a multi-purpose product that nourishes your eyebrows and fills them in at the same time, choose a tinted eyebrow gel. Remember that the shade must be cool or neutral, matching your natural eyebrow color.
What did we consider while creating the best eyebrow gel ranking?
Which factors helped us determine the best eyebrow gels? The following ranking was based on reviews, formulas, hold, and makeup effects. Prices and available shades were also important.
Our team researched and tested every product on the list below. We focused on what our readers really wanted to know. As a result, we rounded up all the relevant information that helped us create a ranking of the best brow gels and rank the products starting from the best.
Best eyebrow gels – ranking
Nanobrow Lamination Gel is a brow product that made it to first place in our ranking. It won in terms of effects, durability, shades, price, and reviews. This eagerly recommended brow gel is also appreciated by professional makeup artists. You'll love its natural-looking and refined shades and how well it defines and styles the brows perfectly. For fans of the #nomakeup trend and owners of bushy eyebrows that do not need any additional volume, there is a transparent version that quickly styles and perfectly sets even the most unruly arches. You can also use the Nanobrow brow gel as a finishing touch to your complete brow makeup done with brow powder, pomade, or pencil. A big plus for the unique, precision brush that ensures the ultimate precision in your makeup.
2. ANASTASIA BEVERLY HILLS DIPBROW GEL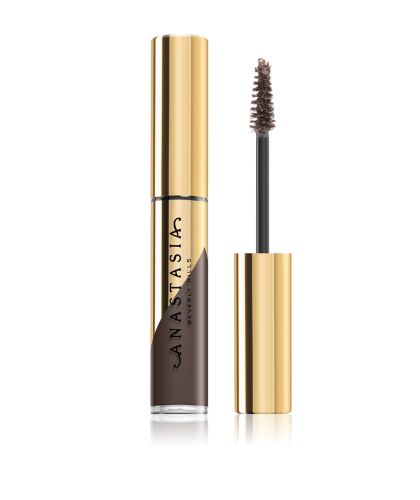 Surely no one is surprised that the ranking of the best brow gels includes the product from Anastasia BH. The long-wear finish and wide choice of shades make it an attractive and eye-catching product not only because of the name of its renowned creator, Anastasia Soare. A big benefit of this eyebrow gel is also the fine-tuned and lovely spoolie, although some users claim it could be smaller, as this would provide more precision. This, of course, is an individual matter. It's best to test the gel at the drugstore, where it's also advisable to choose the right shade of the gel for yourself. This brow-styling product does not leave any residue and makes eyebrows look natural. However, it dries a little long – it takes a few minutes.
3. BOY BROW GLOSS GEL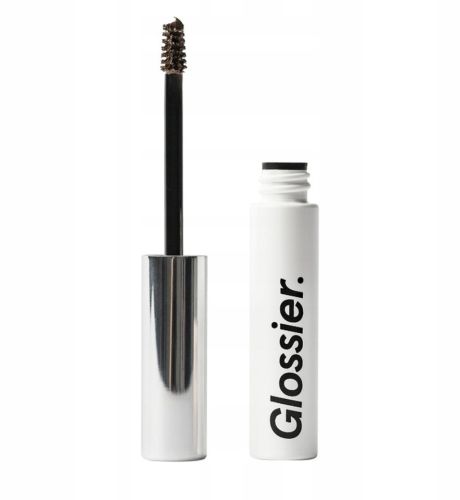 If you are interested in a brow gel that ensures precise application, you should go for Boy Brow Glossier. It comes in a transparent version and four shades and is equipped with a small applicator to ensure precise eyebrow makeup. It proves useful for owners of thin eyebrows.
Its formula has a slightly thicker consistency than other similar products on the beauty market. For this reason, it may settle slightly on the eyebrows, especially thick and bushy ones. However, this gel is perfect for adding volume to your eyebrows. Following the application, you get a pretty strong hold, but your eyebrows still remain quite flexible. The reviews of this eyebrow gel are quite varied as some users claim its formula isn't fully clump-free.
4. BENEFIT GIMME BROW GEL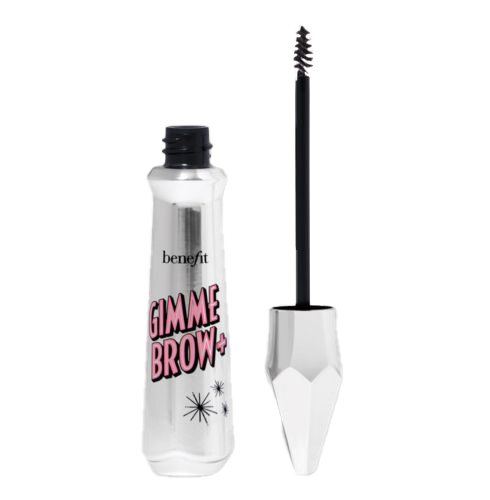 The Benefit's Gimme Brow + Brow volumizing brow gel probably doesn't need to be introduced to anyone. It's a renowned and eagerly recommended eyebrow gel and while it's not the best on the beauty market, it's still quite popular. Why? Because it really shapes and defines the eyebrows although it can glue thin and fine hairs together. It's long-wearing, comes in many shades to choose from, and its formula contains special fibers that add volume to the brows. Although it costs a fortune considering its performance, it is quite a well-reviewed brow makeup product.
5. TOO FACED BROW WIG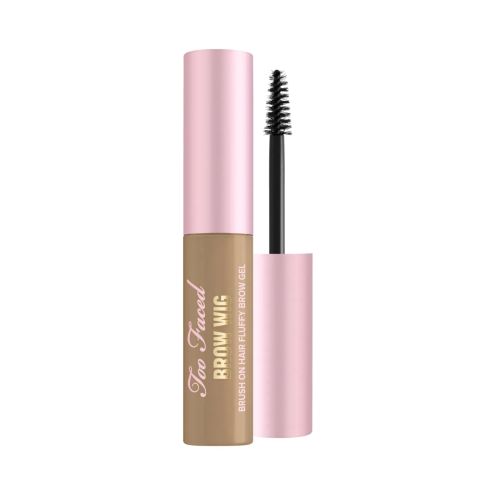 The Too Faced gel is a product that delivers a strong hold to your eyebrows. If your brows are unruly and bushy, this brow gel completely solves the problem. It comes with a peculiar double-sided applicator that facilitates achieving the desired effect of full brows. According to many beauty magazine editors, this eyebrow gel probably delivers the most powerful long-wear finish. It is most suitable for photo shoots even in extreme weather conditions. However, for everyday wear, such a super-strong hold may cause a stiff feeling and discomfort that does not suit everyone.
How best to apply eyebrow gels?
As you probably noticed while reading our ranking of the best brow gels, each product delivers a slightly different effect, comes with a different wand and formula, and therefore defines the brows differently. Depending on the eyebrow gel you choose, you will have to use different application techniques to achieve satisfactory results. The classic and refined brow gels with a good formula don't require complex instructions, as you simply brush your eyebrows in the direction you want them to stay.
Many makeup artists recommend applying the tinted brow gel first and when it dries – adding some hair-like strokes to fill in the gaps with a pencil or a special brow pen. You can also brush your eyebrows a bit differently: first downward and then upward, styling and sculpting the brows to ensure the gel coats each hair thoroughly and builds up the volume evenly. This gives a nice lift and the effect of fluffy brows.