Dry, dull and brittle. Hair that splits and is frizzy. Over-processed by color-treating, flat ironing and the sunlight. Do you think that the only sensible thing to do is cut it? Wait! Try Nanoil Keratin Hair Mask and give your hair the last chance. This hair mask may help you revive your damaged hair.
If you think that the only solution for damaged hair is giving it up to the hairdressing scissors, then this article is for you. You're going to find out how to take good care of frazzled hair and what products should you apply to make it look healthy. Together with Nanoil you will rediscover and bring out the inner beauty of your hair. And the best bit is that you don't even have to visit a hairdresser!
Damaged hair? Don't cut it, repair it!
Why does hair get damaged? There may be plenty of reasons – our own negligence, mechanical damage and external aggressors such as diseases or UV rays. No matter what causes damage to your hair, you're now trying to figure out one extremely important issue: cut it short or try to revive the hair for the last time?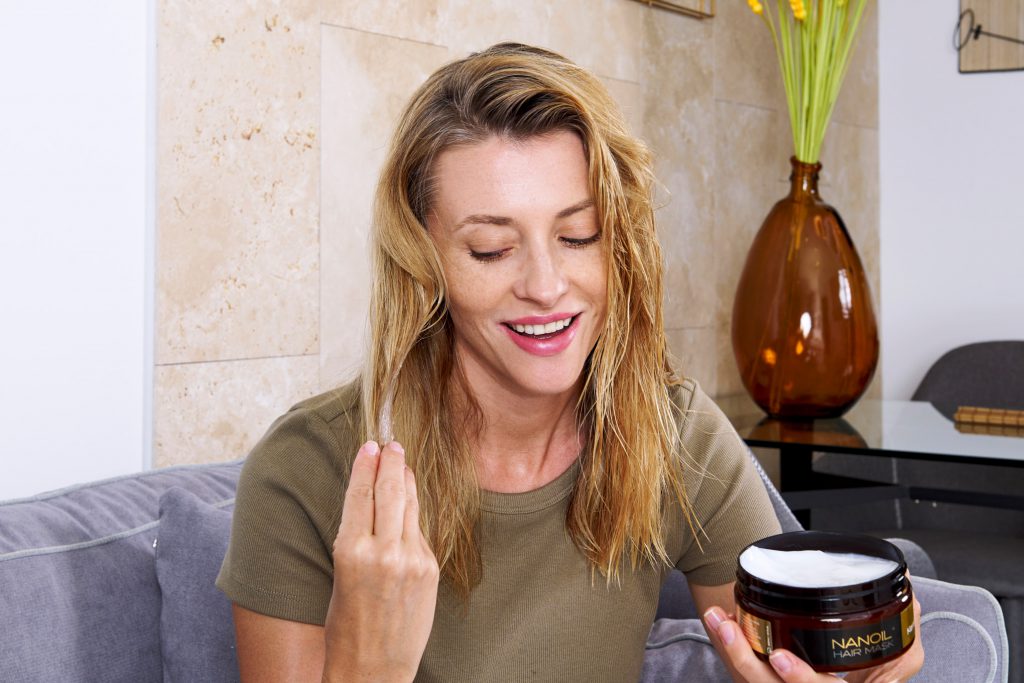 A short haircut is the last resort! Before you decide to give yourself to the hands of a hairdresser, try to rescue your fatigued hair. Fortunately, in most cases you can accomplish this goal without turning to costly treatments – a deep repair keratin hair mask should totally suffice. The key ingredient used in this product is a protein – one of the most essential proteins for our hair, because hair is built from keratin. Now it becomes clear that keratin hair mask is the best product you can apply when your hair is brittle, weak and damaged.
Nanoil hair mask for damaged hair
Choosing the right hair mask is critical because not every single product of this kind contains adequate amounts of keratin, neither all of them are formulated with top ingredients. One of the most recommended keratin treatments by hair stylists is Nanoil Keratin Hair Mask. If you aren't sure whether this is the best hair mask, here are a couple of reasons that should help persuade you to get it for yourself.
1. Contains liquid keratin teamed with panthenol.
Sometimes you don't need much to see a huge difference. Keratin hair mask launched by Nanoil is a combination of two ingredients: keratin and pro vitamin B5. Only this little is enough to repair the hair and rehydrate it.

2. Has simple composition, free from parabens, phthalates and PEG-s.
A huge plus for Keratin Hair Mask for not having any unnecessary fillers. The entire list of ingredients includes just a few substances, every single one handling its own important task. This hair mask doesn't contain any parabens, PEG-s, SLS-s, phthalates, mineral oils, artificial fragrances or dyes. That being said, this is a perfect hair mask for those with hyper-reactive and sensitive scalp. On top of that, this product is perfect for vegans because it wasn't tested on animals and the keratin is synthetic.
3. Is lightweight, doesn't weigh hair down and is easy to apply.
Even the texture of Nanoil keratin hair mask is great. This is a lightweight cosmetic that smells wonderful, it's easy to spread along the hair length and is even easier to remove. Instead of weighing hair down, this mask leaves the strands pleasant to the touch, shiny and smelling good – after just one use!
How does keratin hair mask from Nanoil work?
Nanoil Keratin Hair Mask is hands down an excellent choice to make if you want to repair and reinforce your hair. This cosmetic gives outstanding results in a daily hair routine and can be applied no matter if your hair is dry, brittle, splitting, breakable, frizzy, unruly, damaged or over-processed. In other words, if you feel that your hair requires some help, some strengthening, then the power of keratin closed in the Nanoil hair mask will aid you in enhancing the natural beauty hidden in your strands.
This is the only so effective hair mask that:
fixes damage inside the hair shaft
reinforces every single strand and the follicles
provides protection from mechanical damage
reduces frizz and static
ensures resilience, smoothness and shine
facilitates arranging hairdos and styling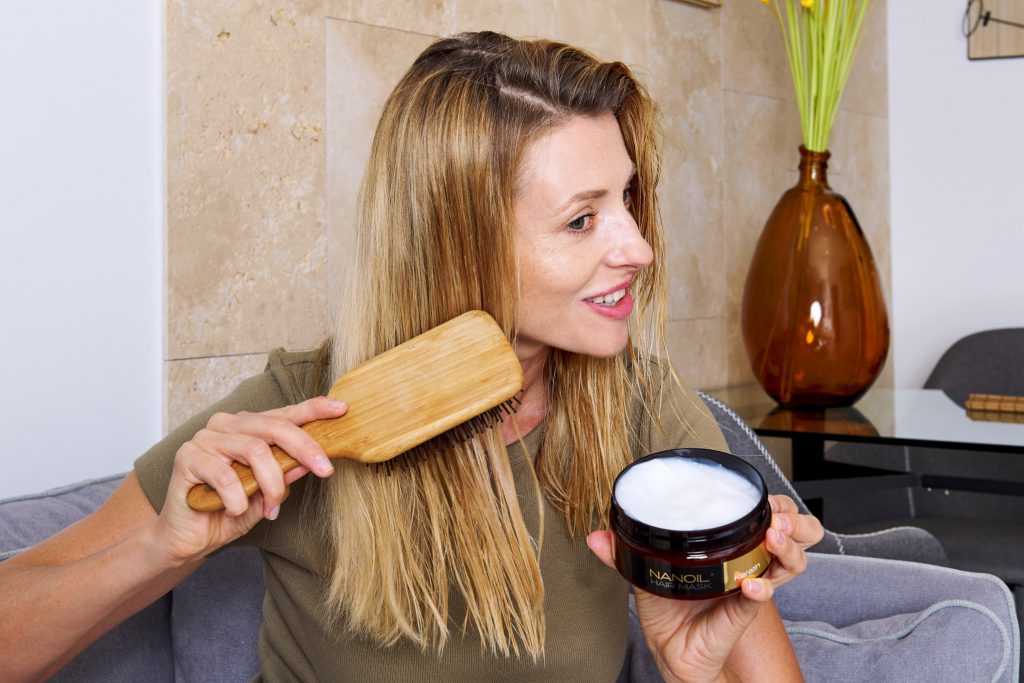 Naturally, you have to wait a while to see the ultimate result because even the best hair mask for damaged hair needs time to complete the repair. It's worth realizing though that every 9 out of 10 users claim that Nanoil keratin hair mask improves the appearance of hair after first use – it eases brushing and makes hair visibly less tangled after shampooing.
Give your hair one more chance!
Still hesitating? Just give it a try!
Since your hair is in such a miserable condition that all you can come up with is a visit at a hairdresser's and a drastic change in your hairdo, you have nothing to lose – try Nanoil Keratin Hair Mask because it may turn out that this is exactly what your hair needs. Let the effects created by the keratin hair mask surprise you.